Chester Cheeta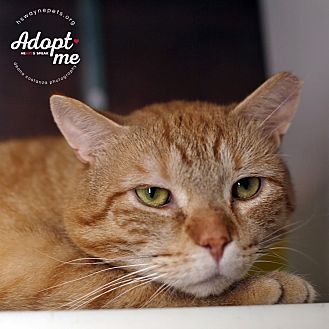 Chester Cheeta is a 2 year old neutered male orange striped kitty. He came to the shelter as a stray. He is learning about other cats and dogs while he stays with us. He can be a little shy at first, but warms up quickly, He is very sweet and loves attention. He likes to play with toys and sit in sunny windows. Stop by and visit him today. You might find a friend for life. Please contact the shelter if you are interested in meeting Chester Cheeta. He might be at one of our off-site adoption centers.
Trixie
Trixie is a 10 month old spayed female light brown Hound mix. She should meet and resident dog and seems to like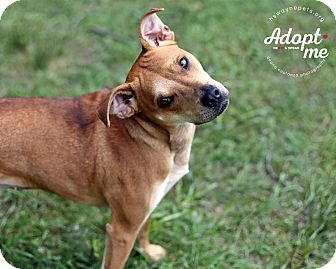 cats. She loves to pay fetch in the yard and know how to sit. She loves to go for walks and has a very sweet temperament. She loves her food so we advise caution around small child when she is eating. She is still very much a puppy and would benefit from additional training. Her favorite toys are made of rope.
Please stop by and visit her today. She might be just what you are looking for.