American Pickers to Film in New York
Mike Wolfe, Frank Fritz, and their team are excited to return to New York! They plan to film episodes of the hit series AMERICAN PICKERS throughout the region in September 2017!
AMERICAN PICKERS is a documentary series that explores the fascinating world of antique 'picking' on History. The hit show follows Mike and Frank, two of the most skilled pickers in the business, as they hunt for America's most valuable antiques. They are always excited to find sizeable, unique collections and learn the interesting stories behind them.
As they hit the back roads from coast to coast, Mike and Frank are on a mission to recycle and rescue forgotten relics. Along the way, the Pickers want to meet characters with remarkable and exceptional items. The pair hopes to give historically significant objects a new lease on life, while learning a thing or two about America's past along the way.
Mike and Frank have seen a lot of rusty gold over the years and are always looking to discover something they've never seen before. They are ready to find extraordinary items and hear fascinating tales about them. AMERICAN PICKERS is looking for leads and would love to explore your hidden treasure. If you or someone you know has a large, private collection or accumulation of antiques that the Pickers can spend the better part of the day looking through, send us your name, phone number, location and description of the collection with photos to:
americanpickers@cineflix.com or call 855-OLD-RUST.
Facebook: @GotAPick

Public asked to drop of non-perishable goods at local restaurants, wine stores
ROCHESTER – Constellation Brands, an internationally renowned beverage producer and distributor, understands the importance of giving back locally.
Based in Victor, Constellation Brands launched its Nourishing Neighbors initiative in 2014 to help combat food insecurity. It has partnered with Foodlink on numerous events and projects, and will add one more to the list in the coming months. Throughout the rest of August and September, the beverage company is encouraging patrons to drop off non-perishable goods at participating local restaurants and wine stores in the Rochester area. Constellation hopes to surpass its goal of donating 1,000 pounds of food to Foodlink when the campaign ends in September.
"Our employees really embrace this ongoing partnership with Foodlink and understand how hunger can have a devastating impact on the Rochester community," said Tom Kane, Chief Human Resources Officer at Constellation Brands. "Plus, with September being Hunger Action Month nationwide, we felt it was an appropriate time of year to bring this serious issue to the forefront once again."
According to Feeding America, more than 156,000 people in Foodlink's 10-county service area are considered food insecure, which means they lack reliable access to a sufficient amount of healthy food. In the four years since Nourishing Neighbors was launched, Constellation Brands has donated more than 200,000 pounds of food to area food banks and employees have volunteered more than 9,000 hours of their time.
Food donations will be accepted at the following locations:
Participating local wine & liquors stores include: Chateau Liquor, Irondequoit Wine and Liquor, Liquor box, Latta Long Liquor, Georgetown Liquor, Fowler's Canaltown Wine and Spirits, Lisa's Liquor Barn, Hoffend's Liquor Store, Pinnacle Liquor, Basin Wine and Spirits, 5 O'clock Somewhere, Chili Liquor, Country Club Liquor, Ryan's Wine and Spirits and Bombace Wine and Spirits.
Participating local restaurants include: Cottage Hotel, Grappa, Mr. Dominick's at the Lake, Mr. Dominick's Fairport, Trata, Remington's, Jojo Bistro & Wine Bar, 6×50 Victor, Warfield's Bistro, Pomodoro Grill, Cottage Hotel, Pane Vino and Signature's.
Wine enthusiasts can also fight hunger through another, concurrent fundraiser organized by Constellation Brands and California's Tom Gore Vineyards. For every bottle of Tom Gore wine sold, $1 will be given to fight hunger in communities where Constellation Brand employees live and work (up to $50,000).
For more information about Foodlink, visit www.foodlinkny.org. For more information about Constellation Brands' Nourishing Neighbors initiative, visit www.constellationcsr.com/givingback.
About Foodlink
Foodlink is a regional food hub and the Feeding America food bank serving Allegany, Genesee, Livingston, Monroe, Ontario, Orleans, Seneca, Wayne, Wyoming, and Yates counties. Our operations alleviate food insecurity by distributing food to a network of human service agencies and target the root causes of hunger through our state-of-the-art commercial kitchen and dozens of food-related programs.
Last year, Foodlink distributed 17.4 million pounds of food, including 4.9 million pounds of produce. Foodlink's nutrition educators empower people to make healthy choices and our food access programs provide new access points to nutritious food in underserved communities. Our innovative approach directly addresses diet-related health disparities related to food insecurity. Learn more about our mission to end hunger and to leverage the power of food to build a healthier community at www.foodlinkny.org.
About Constellation Brands
Constellation Brands, a Fortune 500® company, is a leading international producer and marketer of beer, wine and spirits with operations in the U.S., Mexico, New Zealand, Italy and Canada. Constellation is the No. 3 beer company in the U.S. with high-end, iconic imported brands such as Corona Extra, Corona Light, Modelo Especial, Modelo Negra and Pacifico. The company's beer portfolio also includes Ballast Point, one of the most awarded craft brewers in the U.S. In addition, Constellation is the world leader in premium wine, selling great brands that people love, including Robert Mondavi, Clos du Bois, Kim Crawford, Meiomi, Mark West, Franciscan Estate, Ruffino and The Prisoner. The company's premium spirits brands include SVEDKA Vodka, Casa Noble Tequila and High West Whiskey.
Based in Victor, N.Y., the company believes that industry leadership involves a commitment to brand building, our trade partners, the environment, our investors and to consumers around the world who choose our products when celebrating big moments or enjoying quiet ones. Founded in 1945, Constellation has grown to become a significant player in the beverage alcohol industry with more than 100 brands in its portfolio, about 40 facilities and approximately 9,000 talented employees. We express our company vision: to elevate life with every glass raised. To learn more, visit www.cbrands.com.
For more information, contact:
Mark Dwyer
Communications Manager, Foodlink
(585) 413-5056
Free Summer Food Program for Children
This summer, Wayne ARC is sponsoring the Summer Meal Program, which provides free lunches for children. Meals will be given to all children without charge regardless of race, national orientation, sex, age, or disability. Meals will be provided at the:
First Baptist Church (133 East Miller Street, Newark)
Newark Library (121 High Street, Newark)
Palmyra Library (402 East Main Street, Palmyra)
Newark Windsong Terrace (The Pavillion, Vienna Street, Newark)
Newark Driving Park Circle (Newark)
For further information, call Wayne ARC at (315) – 331 – 7741 ext. 237 and ask for Chris Ball, Food Service Manager.
On August 21st, there will be a total solar eclipse visible from the United States. Unfortunately we are not in the path of the totality; however, we still will see over 70% of the sun covered by our satellite. A party celebrating the eclipse will be held from 12 PM to 6 PM, rain or shine, at Thorpe Vineyard in Wolcott, New York.
Bring your own lawn chairs and blankets to the event. The first twenty people who purchase a glass of wine on that day will win a free pair of mini solar eclipse viewing glasses. The event is free to all.
For more information call (315) 594-2502 or email fumie@thorpevineyard.com.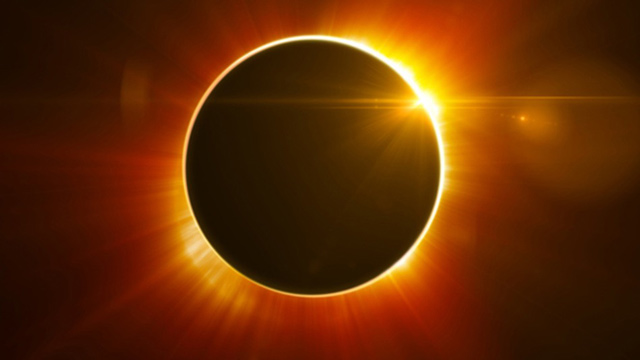 There will be a historic ghost walk around the village of Palmyra on August 26th. The event will go from 9 PM to 11 PM. The walk will begin at the Palmyra Historical Museum at 132 Market Street in Palmyra. It will then continue through to the village, looking out for the spirits of the museums. There will be one hour of walking and another hour of ghost hunting.
The cost is $10 per person, groups are welcome.
For more information call (315) 597-6981 or visit www.historicpalmyrany.com.
This summer the Seneca Museum of Waterways and Industry will be hosting Music in the Park, a music summer series free for everyone. The last summer performances will be held on August 31st at People's Park on Water Street in Seneca Falls, NY.
The Cool Club Quartet and the Lipker Sisters will be playing from 6 PM to 8:30 PM
Every week at 5:30 PM there will be a featured wine tasting with a local vendor or organization selling food.
For more information visit http://senecamuseum.com/event/
Celebrate Labor Day at the Sodus Bay Lighthouse Museum on Monday, September 4th. If you mention "Rosie the Riveter" at the door, you'll receive a free postcard. The lighthouse will be open from 10 AM to 5 PM. Admission prices are $5.00 for adults, $2.50 for students (kindergarten through 12th grade).
Tickets are free for pre-school children and Sodus Bay Historical Society members. The Sodus Bay Lighthouse Museum is located at 7606 North Ontario Street in Sodus Point.
For more information call (315) 483-4936 or visit www.sodusbaylighthouse.org
On September 9th and 10th, the 35th Annual Community Lumberjack Festival at the firemen's field on Canandaigua Road in Macedon. The festival begins at 8 AM on both days. The events on Saturday will include tug of war, log rolling, two-man cross cut, buck saw, chain saw, log chop, and fire starting. On Sunday, professionals from all over the country will compete, starting at 10 AM. There will be ax throwing, hot saw, two man crosscut, spring board and more. There will also be vendors selling wood carvings, landscaping equipment, fireplaces, and more.
There will be a petting zoo and pony rides for the kids. A variety of food will be available all day and a lumberjack breakfast will be served from 7 AM to 11 AM on Saturday and 8 AM to 12 PM on Sunday. There will be a raffle on Sunday and tickets can be bought at the breakfast or at the booth on the grounds.
For more information call 315-986-3732 or visit www.macedoncenterfire.org
There will be a barn dance and hayride on Saturday, September 16th. Festivities will begin at 7 PM at the Wayne County Fairgrounds. There will also be pumpkin carving, with various food vendors on the fair grounds. Vote for your favorite pumpkin carving on the hayride.
Slow Riders, a country rock band from Shortsville, will be performing as well. Tickets cost $7 pre-sale and $8 at the door. Tickets can be bought in advance by calling (315) 945-7158.
For more information, call (315) 290-2137 or visit www.waynecountyfair.org
The 50th Annual Palmyra Canaltown Days will be held on September 16th and 17th. The festival grounds will be open from 10 AM to 6 PM on Saturday, September 16th, and 10 AM to 4:00 PM on Sunday, September 17th.
There will be over 100 craft booths selling a wide variety of jewelry, signs, knit items and more. The Market Square will be located at the Hasseltine Liquor Store parking lot on main street, where there will be various unique and exciting items for sale. There will also be a car show on Saturday from 11 AM to 3 PM. Registration opens at 9 AM, with dash plaques given to the first 200 cars. The Grand Parade will begin at 4 PM on Saturday.
On Sunday, there will be a 5k run/walk, beginning at the corner of Market Street. It costs $16 dollars to register here before September 5th, $20 to register after that or on the day of the race. T-shirts will be given to the first 75 registered runners.
Parking is free at Wayne County Fairgrounds, with shuttle rides going to and from the festival. For more information visit http://www.palmyracanaltowndays.org/home or email palmyractd@gmail.com.
The Annual Rochester Marathon will be held on Sunday, September 17th on the north side of Rochester. The 26.2 mile two-loop course will begin at 7:30 AM at Maplewood Park and end at Frontier Field. Registration costs $110 from August 14th to September 10th and $120 from September 11th to September 17th. You can register here.
The following cash prizes are:
1st Overall Male/Female $500
2nd Overall Male/Female $400
3rd Overall Male/Female $300
4th Overall Male/Female $200
5th Overall Male/Female $100
The finish line will close at 2 PM. Proceeds will go to the American Diabetes Association.
The Ontario Historical and Landmark Preservation Society will be hosting the Fall Arts and Crafts Sale on September 23rd. The event will take place at the Heritage Square Museum in Ontario. There will be original artists and craftsmen from the area to showcase their a wide variety of jewelry, paintings, photography, glassware, and more.
During the art show, there will also be the annual bake sale in the train station. Chili and homemade pie will be for sale in the barn as well. There will also be pony bingo, pony rides, and an arts and crafts tent for kids. The event begins at 9 AM and ends at 3 PM.
For more information visit www.heritagesquaremuseum.org
The 7th annual Purple Painted Lady's Barn Sale Junk Jubilee will be on September 23rd from 9 AM to 5 PM. Over 275 vendors will be there showcasing their antique and vintage items. There will also be food trucks, wineries, bands, and a farmers market. The festival will be held at 845 Yellow Mills Road in Palmyra. Every artist donated some of their work to raffle off. The free raffle tickets can be printed off here.
The festival benefits local charities and organizations such as the Pal-Mac Rotary, South Macedon Fire and Rescue, DonateLife, and more. Last year, $23,000 was raised and given back to the community. Parking is $5 which is donated to the Pal-Mac Rotary and entry is $1 which is donated to Camp Onseyawa. The festival will be held at 845 Yellow Mills Road in Palmyra.
For more information visit www.thepurplepaintedladyfestival.com
This September 23rd is the annual Rose Hill Mansion Food & Wine Celebration. The event will go from 5 PM to 7 PM at Rose Hill Mansion in Geneva. Guests will enjoy the tastes of autumn, with hors d'oeuvres and local wines.
Pre-sale tickets are $30 per person and tickets at the door are $35 per person. Tickets can be bought by going to brownpapertickets.com or calling 315-789-5151. All proceeds from the event will go towards the Geneva Historical Society.
For more information, visit www.genevahistoricalsociety.com 
Morgan Farms will be hosting a Family Fun Day on Saturday, October 7th. The event will go from 10 AM to 2 PM, rain or shine.
Enjoy a hayride, apple picking, and eating classic fall foods. The kids can go through the apple bin maze, ride a pony, go in the bounce house. There will be a food truck selling apple cider, cotton candy, hot dogs, burgers, and more.
For more information, visit www.morgansfarmmarket.com
Every year, Wayne County hosts an apple tasting tour in October. This year, the tour will be going on from October 6th to the 9th with thirteen locations throughout Wayne County. Drive yourself from market to market to enjoy apples, baked goods, cider, and more.
Throughout the month of October, you can also take part in the Tour Challenge. Download the tour brochure here and collect stamps from each market to be eligible to win gift baskets and certificates. For more information call (800) 527-6510 or visit www.appletastingtour.com
On Saturday, October 14th, the First Step Victim Services Program is hosting a walk through the Watkins Glen Gorge to spread awareness about domestic violence throughout the community. Registration starts at 9:30 AM at 112 Tenth Street in Watkins Glen, with the hike beginning at 10:30 AM. The hike will end at noon.
Coffee, t-shirts, and sweatshirts will be available for purchase, with all proceeds going to the First Step Victim Services Program. Use #TakeAHikeDV on social media to help spread awareness.
For more information, contact Katie Rhodes at 607-734-9784 ext. 2133.
---